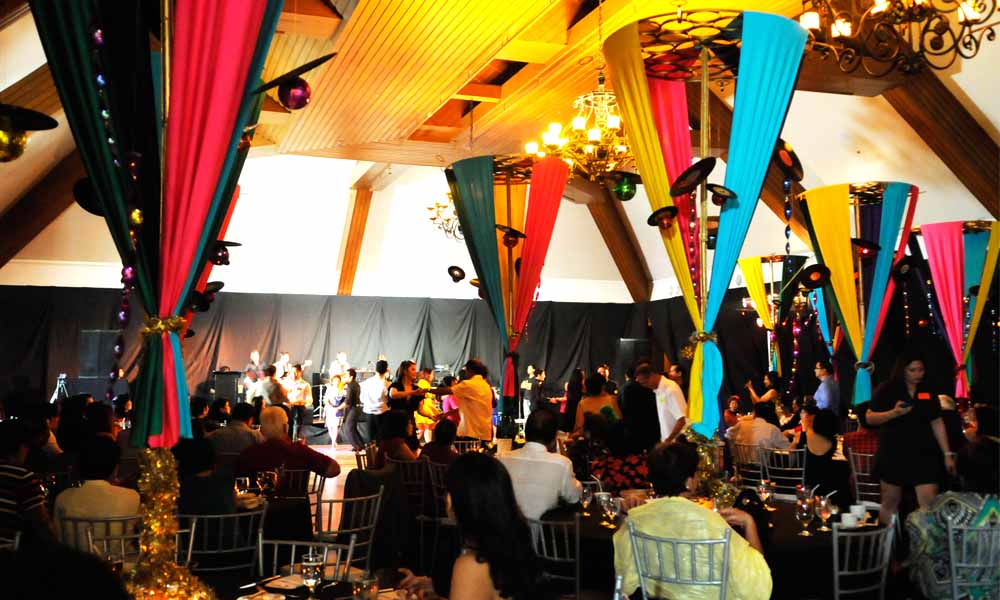 Testimonials
Lilia De Guzman

78 years old
Total joint replacement of both knees

At first, I was afraid to have the surgery. But because of the pain and the attractive package price, I decided to have both of my knees replaced. I would highly recommend this package to other patients because of the great service that I received from the joint replacement team, the nurses, the staff, and the rehabilitation team. I feel good now and I could walk with ease.

Teresita Padilla-Alarilla

79 years old
Total joint replacement of both knees

They have a great joint replacement team at Delos Santos Medical Center. Within the first week of having both of my knees replaced, I could already walk. For half the price of what I would have paid elsewhere, my knee problems are now gone. Praise the Lord!

Mercedes Kimwell

77 years old
Total joint replacement, left hip

I am happy that I finally decided to undergo a hip replacement operation in order to have again a better quality of life and to regain my independence.

After some research, we decided that Dr. Jose Fernando Syquia will operate on me at the De Los Santos Medical Center. For a reasonable package of P265,000, I got the care of top specialists and trained medical staffs for 6 days. You should see my room, it has all the amenities I needed plus a bed complete with control push-buttons. Twenty hours after my operation ended, I was back on my feet. Thank you, LORD!

Roy Vergara

62 years old
Total joint replacement, both knees

I have been suffering from pain coming from my knees since about 5 years ago. I had undergone knee scopes and PRP injections in other hospitals several times but my pain just continued to worsen. When I learned of the Arthritis Center and its joint replacement package, I was at first anxious. But my anxiety proved to be ill-founded. The room was simply first-class. Service was excellent. My physicians were top-notch. I was back in the golf course in no time at all.

(Mr. Vergara is with his son Ryan, who underwent an ACL reconstruction at DLSMC a few weeks prior to his dad's surgery.)

Emma Lorbes

74 years old
Total joint replacement, left knee

My left knee pain started about ten years ago. At first, I thought that it was a normal part of growing old. I took pain medications. But the pain continued to worsen. In 2015, I became incapacitated due to excruciating pain. The wheelchair became my friend. X-rays revealed severe osteoarthritis.

I consulted Dr. Syquia at the Arthritis Center. He informed me that a knee replacement might be necessary and this initially aroused in me a mixed emotion of shock and depression. My agitation was appeased, however, when I was assured that my mobility would be restored thereafter.

A few months have now passed since my surgery. I would like to express my gratitude and appreciation to my very knowledgeable and efficient surgeon and his medical team from De Los Santos Medical Center. I can walk again, free from pain!

Teresita Saprid

75 years old
Total joint replacement, left knee

I was surprised at the attitude of everyone in the hospital – from the doctors, nurses, staff, orderlies, and even the security guards. They were very friendly and it made me feel at ease. The medical director even dropped by to see how I was doing. The room was very spacious. I am glad that I chose to have my treatment here at the Arthritis Center of De Los Santos Medical Center. It's only been a few weeks since my surgery and I can already walk without any assistance.

Fernandita Canare

69 years old
Total joint replacement, both knees

For years, I suffered from pain and could hardly walk due to severe arthritis of my knees. Upon the recommendation of my rheumatologist, I went to see Dr. Syquia of the Arthritis Center. Looking at my x-rays, he told me that my joints had a lot of damage. He advised joint replacement as a way to help me get rid of my pain. A few weeks later, I underwent the surgery.

In a nutshell, I was very satisfied with the results. Aside from replacing my bad joints, my surgeon also corrected by unsightly bowlegs. Now, my knees are straight. Two days after the surgery, I could walk with a walker. Two months after the surgery, I could walk without a walking aid. The pain was gone! My ability to walk and move around just keeps getting better everyday.

The package was affordable and the quality of the service was great. I stayed in a spacious and comfortable private room. The entire team - the doctors, nurses, therapists, and hospital staff - were courteous, friendly, and efficient. And most importantly, my surgeon and his medical team were FIRST-RATE.